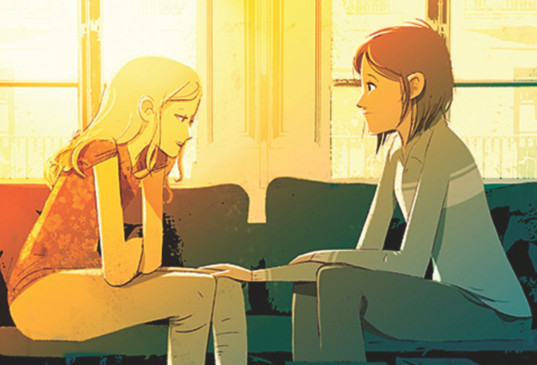 7 April 2017 // The right to health for people with Spina Bifida and Hydrocephalus (SBH) has been at the heart of IF's work since its establishment in 1979. Traditionally, IF has been focused on access to physical health, recognising the unique healthcare needs of persons with SBH. In the recent years, however, the need to pay attention to a more global view on health, including mental health of people living with these disabilities has become obvious and urgent. In 2017, IF is beginning a new chapter in its history by exploring the mental health and wellbeing of persons with SBH and their families. This reflection paper is the first building block in this process, aiming to kick off the debate and invite opinions.
New chapter for IF: parity of physical and mental health of people with SBH
Lack of understanding of mental health needs of persons living with complex physical disabilities, such as Spina Bifida and Hydrocephalus, failure to address them in a systemic manner by healthcare professionals and lack of accessible mental health services have led to an ever increasing stigmatisation of the mental health issue. It is rarely acknowledged or spoken about both within the disability community and in the wider society. Yet, mental health problems are more common than we may think, and research suggests that their prevalence among persons with disabilities may be higher than among persons without disabilities. Specifically, this data infographic shows how depression can affect people with spina bifida. The first step in addressing the stigma is to start talking about it and understanding the possible causes of mental health problems of people living with disabilities.
IF has identified four large groups of disability-specific factors that may impact the mental wellbeing of someone living with SBH. This list is not meant to be exhaustive, and we welcome further discussion:
Clinical factors – how living with a complex physical disability may affect your wellbeing
Self-perception of disability – how you and your family perceive capacities, preferences and needs
Systemic factors – how your disability is seen and regulated in the legal and social protection system of your country
Attitudinal factors - how the wider society sees people with disabilities
IF preliminary research confirms the shortage of investigations into workable solutions to break down the stigma accompanying mental health problems of persons with disabilities and to improve their mental wellbeing. IF is keen to start addressing this gap with utmost urgency. Therefore, IF invites partner NGOs, international organisations, researchers, journalists and anyone interested in the issue of mental health and wellbeing of persons with disabilities for a lunchtime discussion around the trends, challenges and solutions surrounding the issue. Bring your own lunch (we'll provide drinks) and join us in an informal and friendly exchange on 2 May at 12.30 - 14.00 at Mundo J (Brussels, rue de l'Industrie 10, B-1000). You can find the invitation here. Please let us know if you are coming and if there is a specific issue you'd like to be raised during the exchange.
Contact This email address is being protected from spambots. You need JavaScript enabled to view it. for all questions and suggestions.
Resources:
Reflection paper
Invitation
Data infographic
Posters (EN)
Posters (ES)